girls for girls about girls ?
'BABLIENS' / Peanut Gallery / Adelaide
​​​​​​​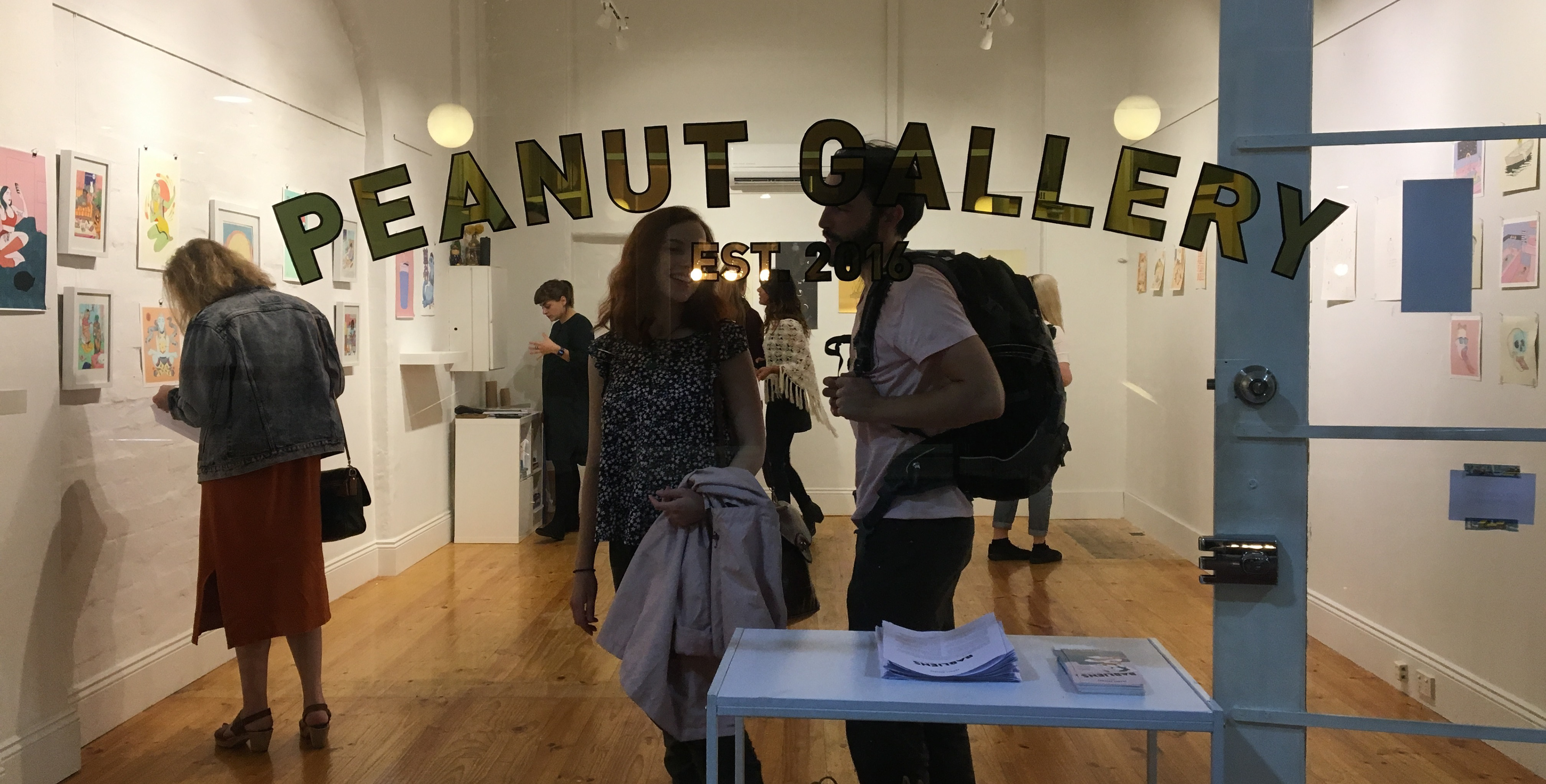 Peanut Gallery is a small yet well utilised exhibition space in Adelaide Arcade, the very heart of the CBD. 
On the 21st of April Peanut Gallery, Fruszi Kenez launched an exhibition featuring six female illustration artists. Each of them confronts the rigid dogma of gender stereotypes through their own creative practice. 
It's no doubt that that challenging this controversial phenomenon becomes an empowering source of inspiration, self-expression and self-exploration, but in a greater degree it's a way to free the definition of "female" from any archaic concepts that the ruling form of society forces us to believe in. 
Every artist presented in the "BABLIENS" exhibition does this in her own fashion. Whether it would be personal experiences or the reconsidering of such; whether it be following the world of surreal dreams or exploring the existing culture of myths and legends; whether it's bearing the message of acceptance or rebelling against entrenched concepts; reflecting on the modern age or looking back to ancient cultures; exposing vulnerability or manifesting strength.
We are not living in a 'black and white' world, but still the notion of dualism runs all throughout the exhibition, with a primary concept of embracing femininity whilst, at the same time, implying to counter the patriarchy.
Despite this, one won't logically perceive aggression of any kind towards the opposite sex. Even though the artistic statement throughout every piece is fierce, you can undoubtedly sense a soft yet firm energy of resistance radiating from illustrator's artworks.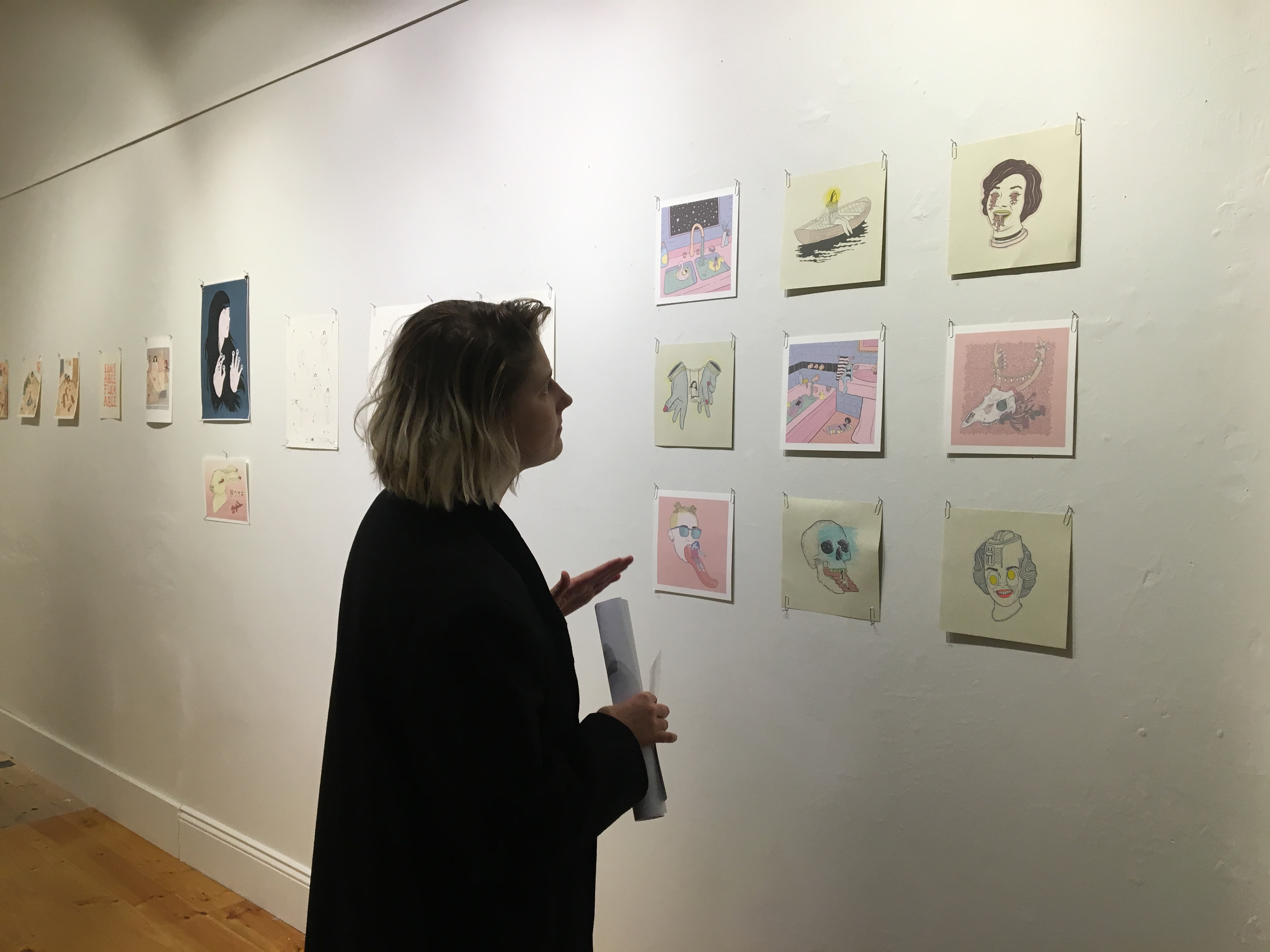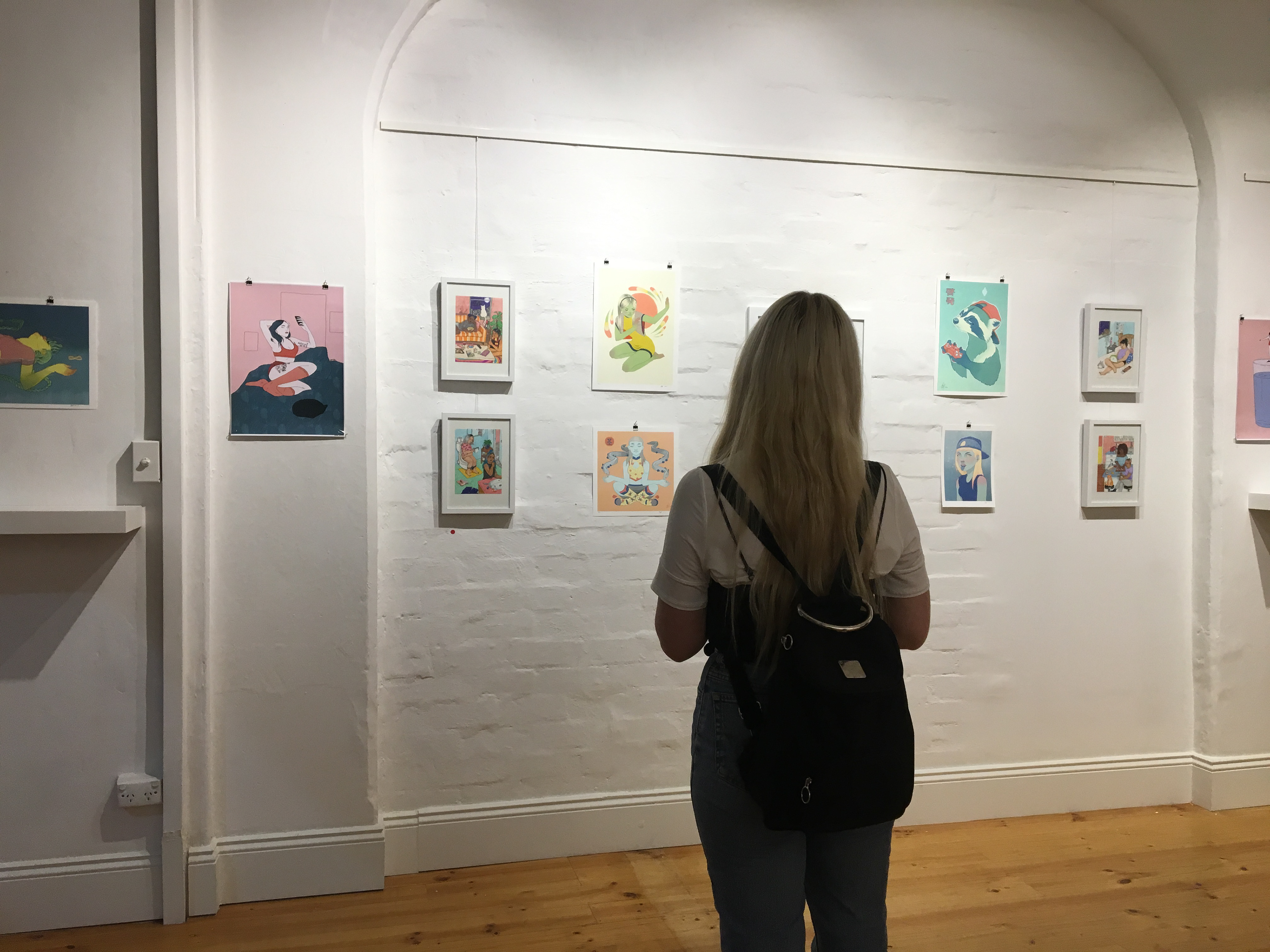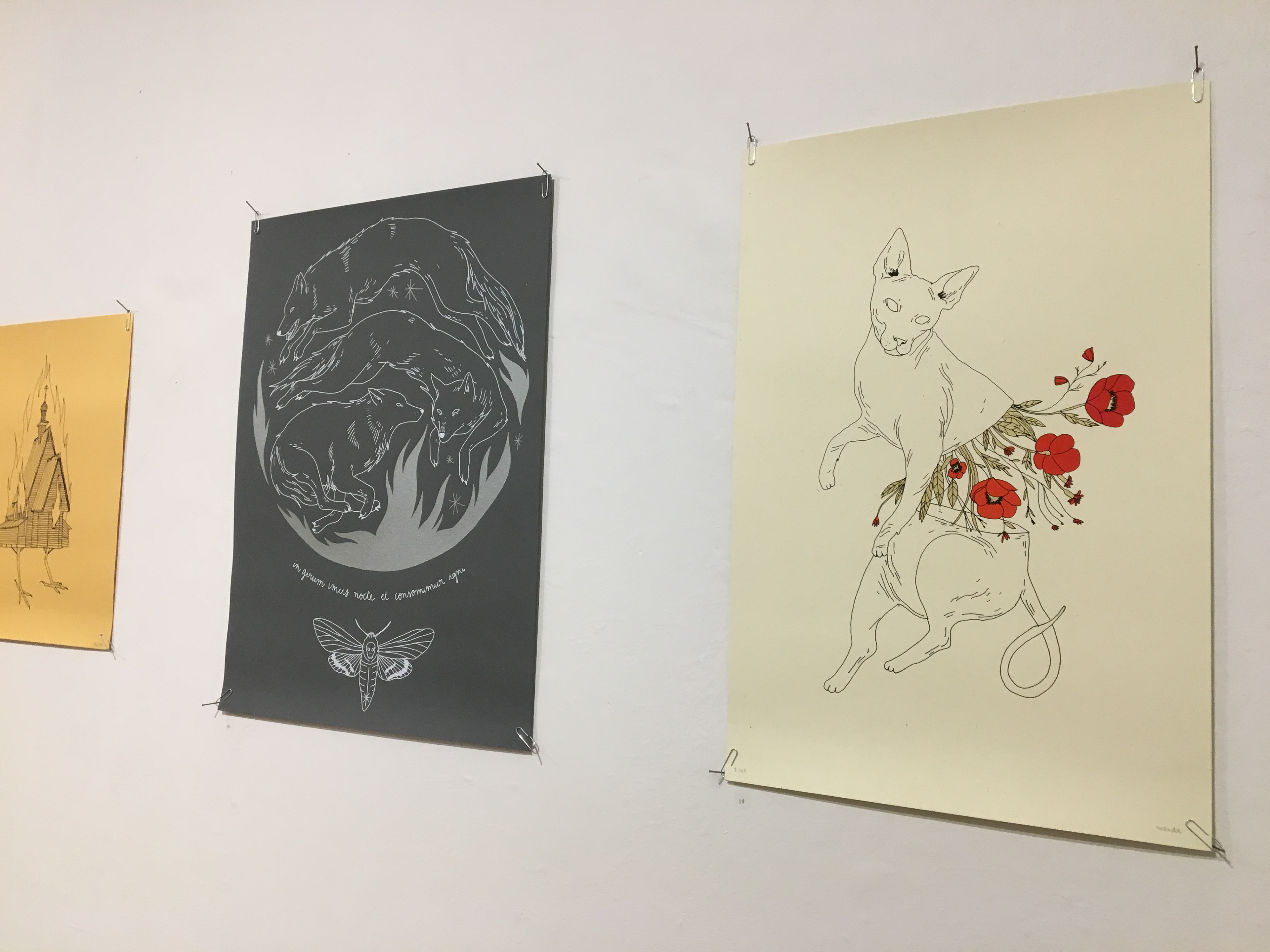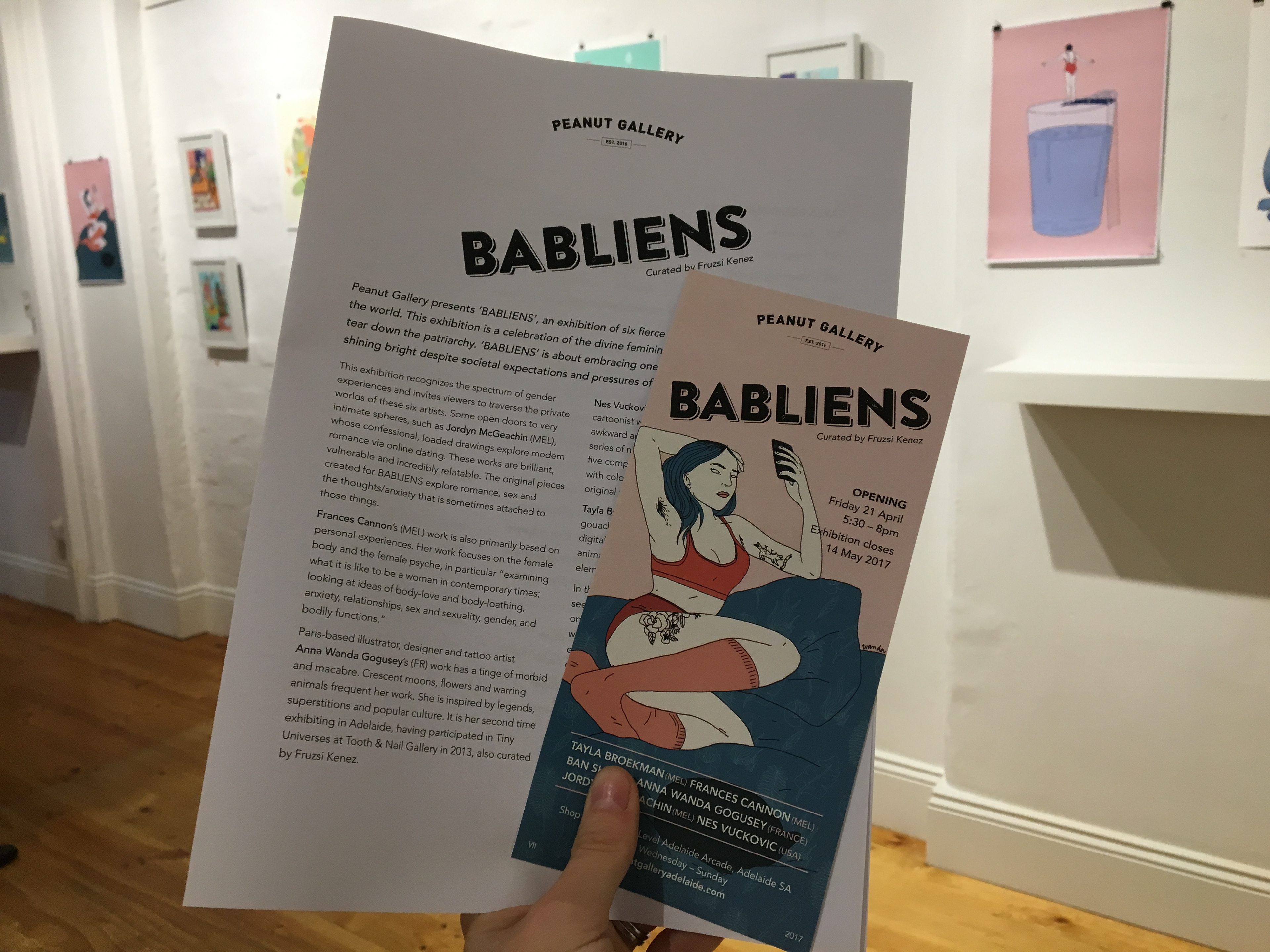 Who Are They Singing For?
MAGIC OBJECT / Art Gallery of South Australia / Adelaide
Nell / 'The Wake' / 2014 - 2016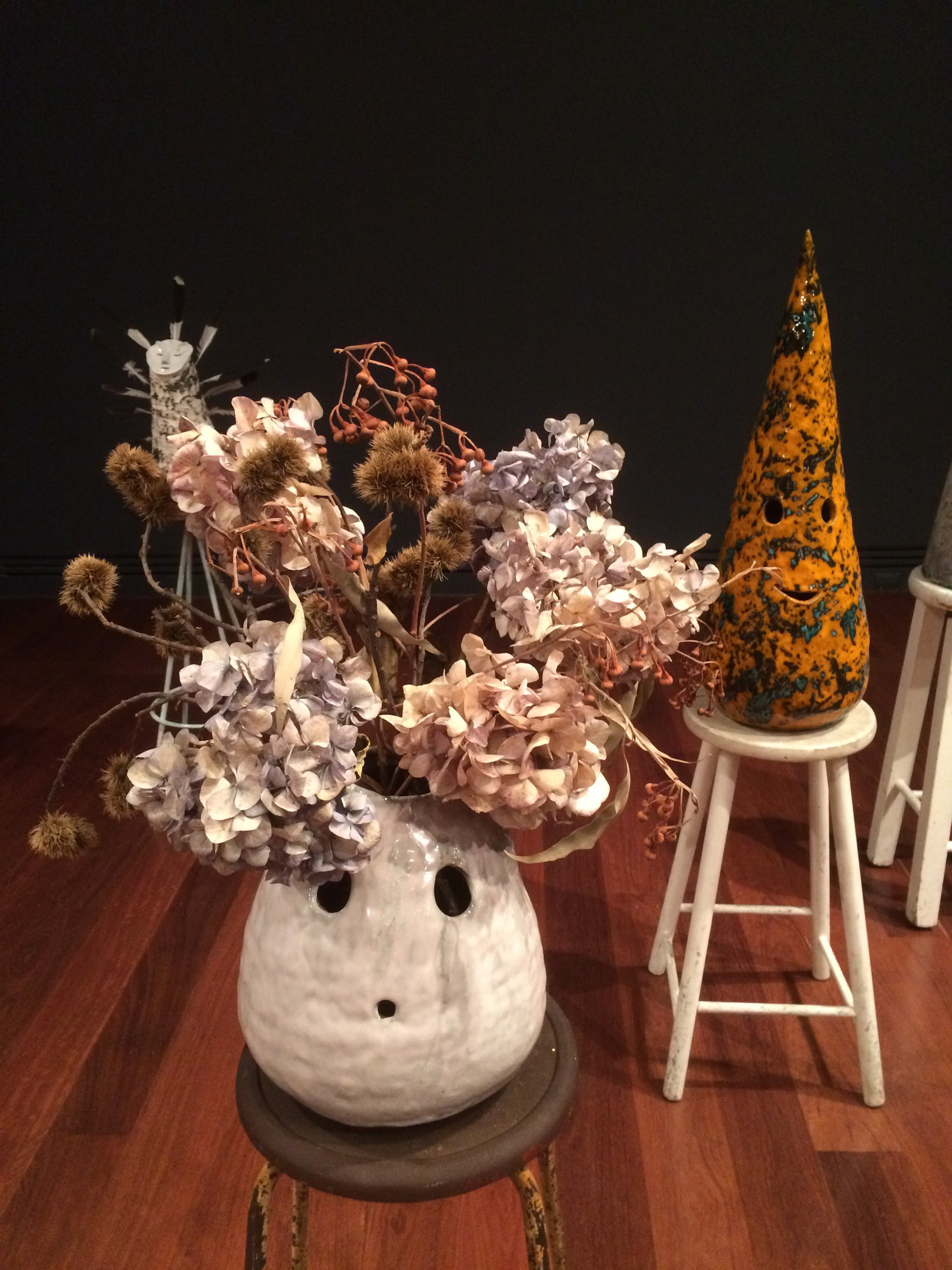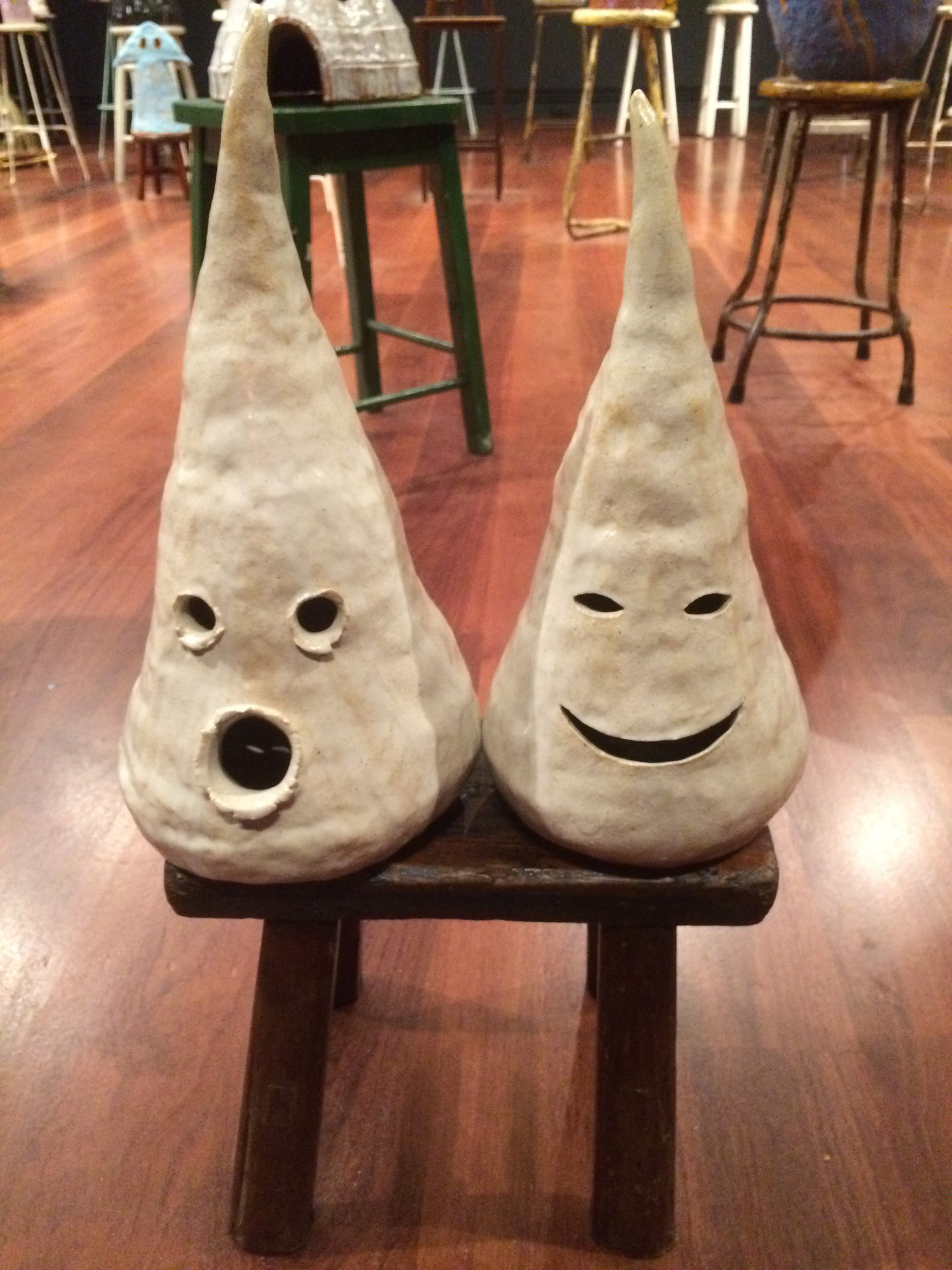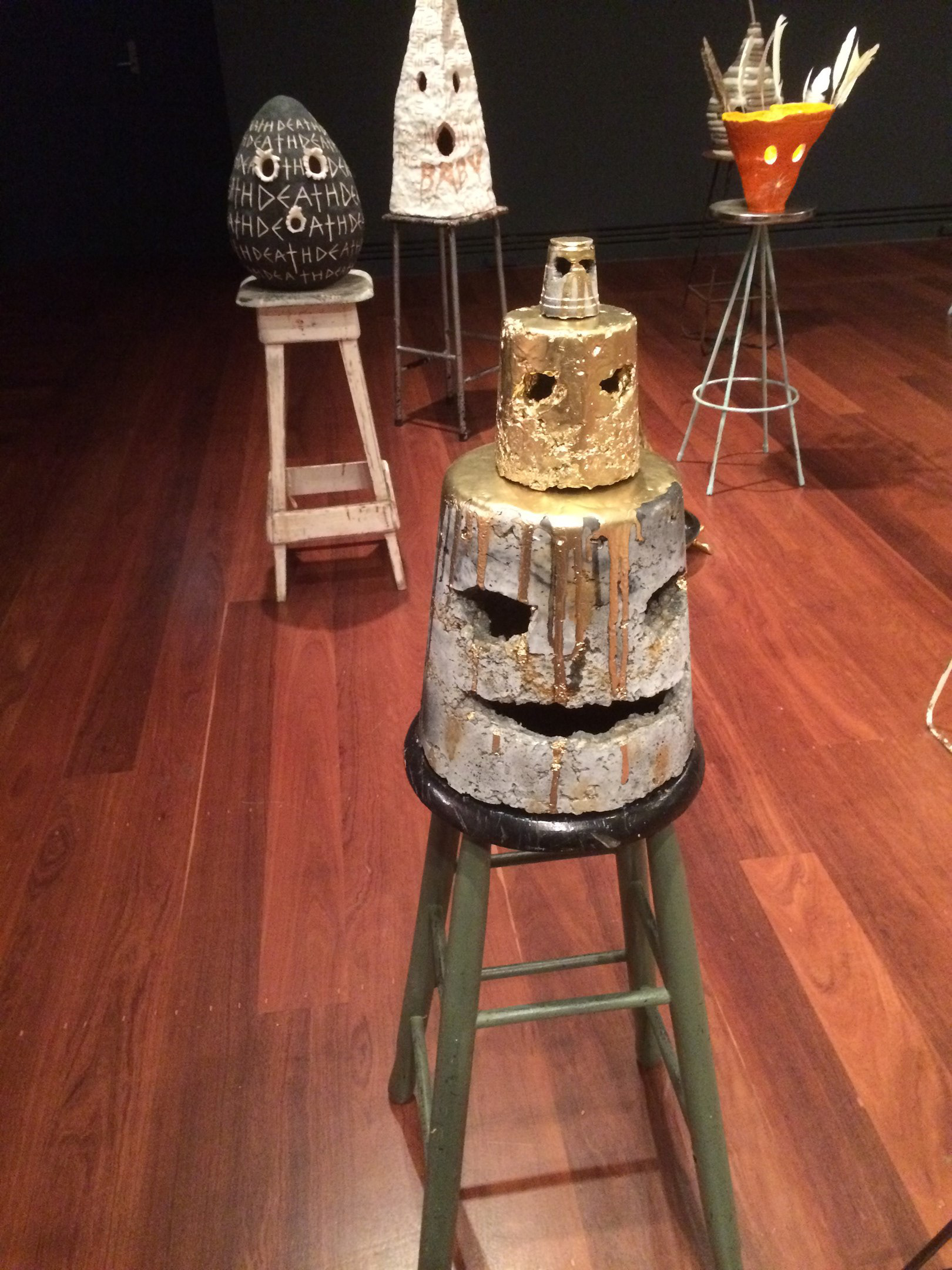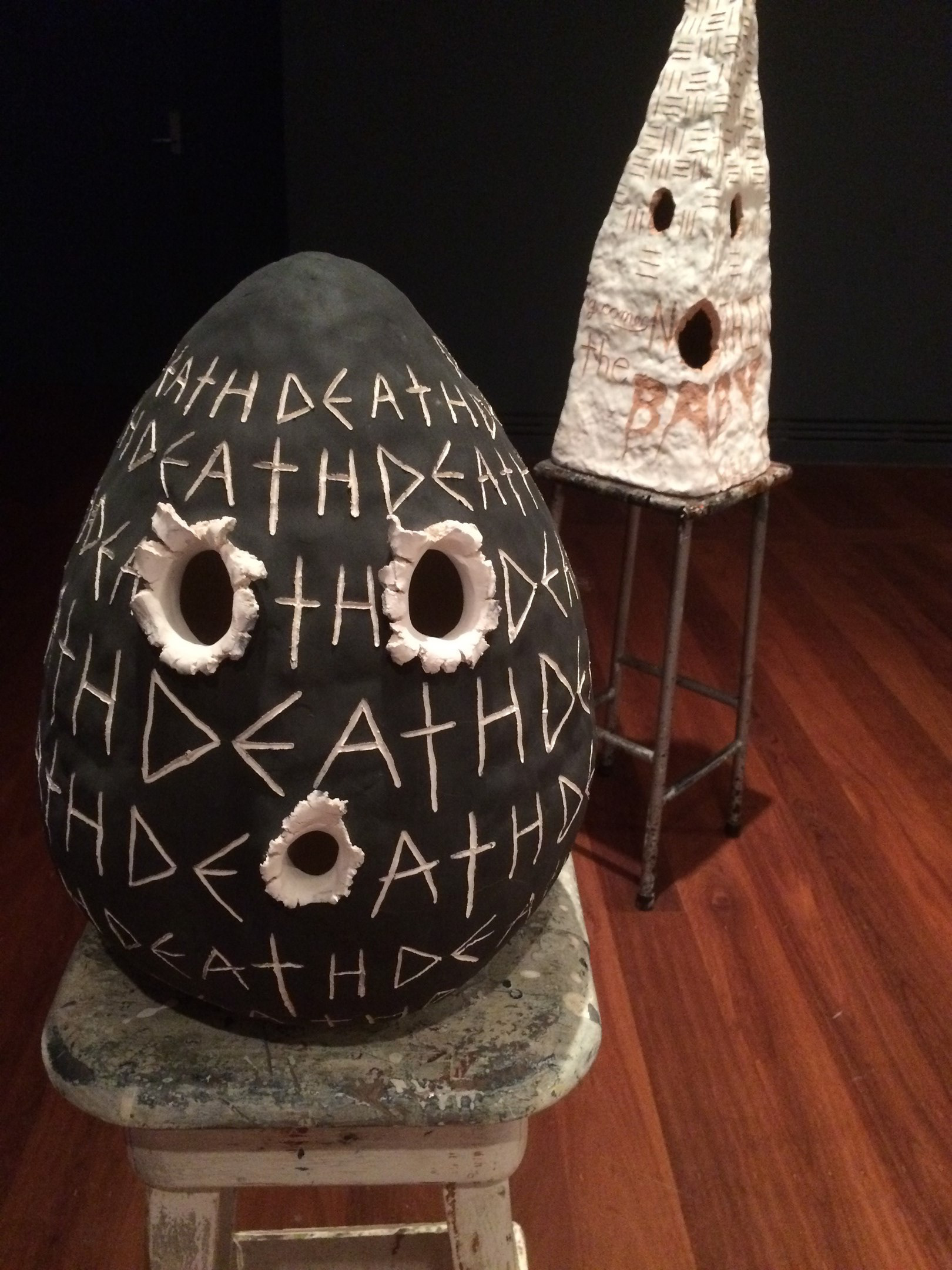 'The Wake' Installation from Sydney-based artist Nell is exhibited in the Art Gallery of South Australia as a part of MAGIC OBJECT exhibition, which questions if artists are the last magicians in our modern, highly-technology society.
With her interpretation of Magic Objects, Nell draws a parallel with the Japanese custom of ritual grave offerings, named Haniwa, made from terracotta clay figures in the form of animate and inanimate objects buried with the dead to protect them from evil. 
Giving these objects a face is sort of a sacred ritual of animating, bringing them life and personality. This is where death meets life, sadness meets happiness, amiability meets animosity and astonishment meets apathy. As you move through the installation, you can feel how 'The Wake' signifies ambivalent feelings and states of soul, reflecting the multiplicity of life appealing to any culture.
'The Wake' is one of those installations where you don't feel an urge to read the artist's statement upon entering the space. 
You want to give it a moment and take your time, to dwell in the instant energy of inexplicably powerful silent ritual tunes.
You want go round and round trying to get to know each of the promiscuous characters of the magical choir, composing a mixture of unthinkable patterns, materials, spirits, textures and colours.
You want to know... Whom are they singing for?
You can see 'The Wake' at the Art Gallery of South Australia from 27 FEB - 15 MAY 2016, as part of the 2016 Adelaide Biennial